Joined: Mon Dec 29, 2014 3:00 am
Posts: 795
Location: Philippines, Angeles City
Gender: male
Seriously, please do something about these bots! It's a complete and utter disaster. This is going on for over a month or two! If you can't do anything about it, please give us details when you guys are planning to, or where it is coming from. I know you're all busy but come on! The forums is the place for us SM Enthusiasts to I don't know.. hang out? But whatever, you'll just let these bots ruin the forums? Well that's *CENSORED*.

Sorry if I'm being rude but this has been going on for 2 WHOLE MONTHS and we aren't getting any actions done from the administrators.

PS.

Sorry if you're seeing this post everywhere in the SM Forums. I'm trying to get the attention from the admins, or mods, or whatever. I don't care! As long as they have the ability to get rid of these bot spam posts.

_________________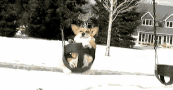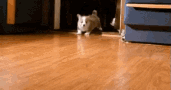 This.... is.... me.
~3L-UZ: Luxx